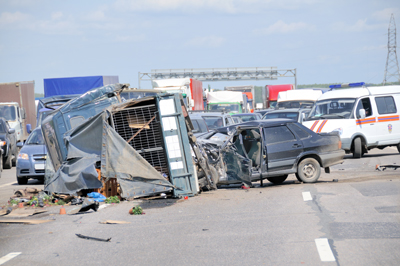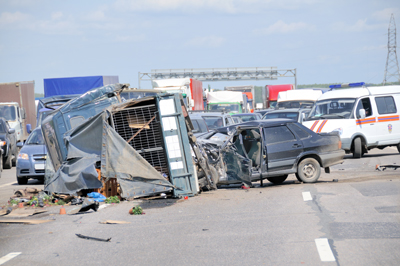 It was philosopher Aristotle who once said, "The ideal man bears the accidents of life with dignity and grace, making the best of circumstances." Most of us, at one time or another in our lives, have been involved in some sort of accident. When that happens, we try to make the best of the situation, fixing what we can fix, and moving forward. If you live in Michigan and have been in a car accident recently, you are likely in a state of shock, disbelief, and possibly in pain. Even if you have never had any tickets in your life and have faithfully obeyed traffic laws, that doesn't protect you from the other millions of drivers on the road who may not be as observant as yourself. Call our auto accident attorneys from Michigan to help you with your lawsuit.
Occasionally, there are true "accidents," when no one person is at fault, however, usually, a careless driver is to blame. Perhaps the other driver failed to yield to a stop sign or red light, or was speeding. Maybe they were driving too close to your car and ran into your rear bumper. Or worse yet, they were drinking and driving, leaving you and your passengers extremely injured. If any of these types of scenarios pertain to you, then you need to consult a lawyer right away. During times of distress, there is no room for error – you need to talk to legal experts, and Injury Lawyer in Detroit are the best in the business. Our law firm is ranked #1 in Detroit and Michigan for handling and winning personal injury cases including those involving auto accidents.
The laws are on your side, but do you know what they are?
Those scripted court television shows that make filing lawsuits look easy are not real life. In some cases, you can represent yourself in a small claims dispute, but when it comes to a major auto accident, unless you have passed the state bar exam and have a license to practice law, you are out of your element. Laws on the books pertaining to vehicle accidents can change daily, weekly, monthly, even yearly. The wheels of law are constantly turning, so that a traffic law that holds true today may be slightly altered next week if a particular bill passes or a legal description has been changed.
The law is not something you can just dabble in – this is your life and the implications for your future may be negatively affected if you do not contact experts such as ours. At Injury Lawyer in Detroit, we have researchers who are constantly updating our records to reflect any changes in the law. We also have access to experts in many fields such as engineering and healthcare we can consult in order to arm you with the best information possible. Knowledge is power, and we make sure no stone is unturned when it comes to your auto accident claim. Our goal is to guide you through the process, letting our legal team do all the work so you can relax and feel confident knowing you have a strong ally fighting for your rights.
Our auto accident attorneys from Michigan can help determine negligence and liability
When examining evidence in motor vehicle accidents, it is very important to prove negligence and liability. The laws in Michigan be confusing in this area, however, our attorneys know the difference and can prove it in a court of law. If you are not at fault in an auto accident, and have been hurt, you are the victim of negligence, leaving the other driver liable for your injuries. They may be required to pay for your medical treatment, vehicle damage, emotional distress, and lost wages.
For more information about these complex terms and situations, we have an entire web page dedicated to motor vehicle accidents you can review at https://injurylawyerindetroit.com/motor-vehicle-accidents/. It is a good idea to become familiarized with these descriptions, so you can make better decisions regarding your legal representation and individual case.
The numbers are astounding
According to the latest figures available from the Michigan State Police, there were 289,061 automobile accidents in Michigan in 2013, causing injuries to 71,031 individuals. Read more here
These statistics are frightening. Even if weather and road conditions are ideal, there are so many other factors that can potentially cause a crash, including bad driving skills, poor judgment, alcohol, and cars with faulty equipment. You may have gone 20, 30, or 40 years without ever having been in an auto accident, and then suddenly your whole world changes. A two or three ton car or truck can do some heavy damage to your vehicle, as well as leave you with serious, life-threatening injuries that may alter your quality of life forever.
If that happens, there is no time to waste. You need to call Injury Lawyer in Detroit at 313-855-5665 immediately, and one of our experienced attorneys will provide you with individualized, one-on-one attention so your case can move forward. Our auto accident attorneys have more than 20 years of specialized training and expertise in every aspect of auto accident claims, from beginning to end. Our law firm will give you the advantage you need to help get you the compensation you justified in receiving.
https://injurylawyerindetroit.com/wp-content/uploads/2014/08/auto-accident-attorneys-in-michigan.jpg
266
400
Martin Delgardo
https://injurylawyerindetroit.com/wp-content/uploads/2014/02/injury-lawyer-detroit-logo.png
Martin Delgardo
2014-08-03 08:03:13
2014-08-03 08:22:56
Michigan auto accident attorneys - Get the justice that you deserve!