Has a defective pharmaceutical product caused you injury ?
Many of us consume pharmaceutical products on a daily basis. Perhaps we have been prescribed medication for diabetes, heart conditions, or a skin condition. There are thousands, if not millions, of different types of pharmaceutical products out there on the market, many of which are safe to consume, however, some of which are hazardous to our health. It is often difficult to determine which pharmaceutical products are safe to use, as some may not have been out on the market too long, while others may not have received a rigorous enough testing or trial. Unless we are medical or pharmaceutical experts, we have no way of knowing which products are unsafe or harmful to use. We may be using pharmaceutical products that are potentially dangerous, and won't realize it until the damage has been done.
Manufacturers are liable for producing inferior pharmaceutical products
Before a new drug hits the market, years of product testing and trials must be conducted before it is deemed safe for consumers to use. In some cases, not enough testing has been performed…in other cases, manufacturers may carelessly and knowingly release a product into the market that has not been properly tested or has been found to cause significant health problems. In cases like these, manufacturers are liable if consumers are harmed by defective pharmaceutical products. Almost daily, we as consumers are inundated with new commercials detailing potential lawsuits involving faulty pharmaceutical products. That is why it behooves us to become educated not only about the products we are consuming, but also about law firms that specialize in product liability cases in the event we are ever in need of one.
What is a defective product?
According to Wikipedia, a defect product is defined as "A product which hinders its usability for the purpose for which it was designed and manufactured…anything that renders the product not reasonably safe." Read more here.
In some cases, pharmaceutical manufacturers may receive a large number of consumer complaints about side effects, at which point they may decide to recall the product in question. If a product you have consumed has been officially recalled due to inferiority, you may be entitled to legal compensation. The legal team at Injury Lawyer in Detroit keeps current on the latest pharmaceutical product recalls and warning, which is why it is important to use a law firm like theirs so you have experience on your side.
Not all prescriptions are safe
You may assume that every prescription you are given is safe, however, that is not always true. Pharmaceutical companies have a reputation for aggressively promoting their products at hospitals and physician offices, often offering free samples and incentives if their products are recommended. Your doctor may not be aware if a certain drug is not 100% safe for consumer use…he may not be up to date on the latest consumer product information, resulting in you receiving an inferior or defective pharmaceutical product. Some of these inferior products can cause life threatening illnesses, reactions, or even death. The pharmaceutical industry is a multi-billion dollar market; manufacturers have a lot to lose if their products are recalled or deemed unsafe for consumers. That is why it can take a long time for physicians and patients to discover when a drug is potentially dangerous, leaving consumers vulnerable to injuries or accidents.
Product liability and manufacturing defects
Some consumers don't realize that product liability also applies to pharmaceutical goods. Our legal team is highly experienced in determining if a case involves a manufacturing defect or factory mistake. For a more detailed explanation of product defects and mistakes, visit https://injurylawyerindetroit.com/product-liability/
If you have been injured as a result of a defective drug you may be entitled to damages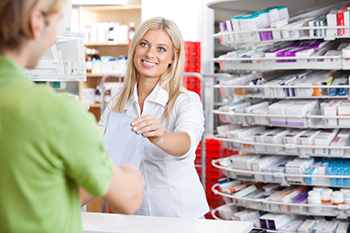 Once our legal experts from Detroit injury lawyers have thoroughly researched and investigated your case, they will determine whether or not you may be entitled to monetary or punitive damages. Injuries received as a result of inferior pharmaceutical products can cause you and your family undue emotional stress, physical pain, and adverse financial effects. Once you call us, we will make ensure you are properly compensated for injuries you've experienced due to inferior pharmaceutical products.
One phone call gives you peace of mind
By calling the experts at Injury Lawyer in Detroit, you are ensuring you will receive:
Experience – our legal team has more than 20 years of experience handling cases such as pharmaceutical product liability cases.
Fast, friendly attention – our legal staff is on call 24/7 to take your call and get your product liability case started.
Legal expertise and more – you won't just be receiving legal advice and expertise once you call us, you will also be receiving guidance from experts such as product designers, engineers, and physicians.