Have you been hurt as a result of a defective product in the Detroit?
As consumers, we use a variety of products on a daily basis, without experiencing injuries, for the most part.  However, occasionally, we may be hurt or injured as a result of using a product which was poorly manufactured or designed.  If you have experienced such an accident, you may have a product liability lawsuit, in which case you will need to consult with an attorney experienced in this area.  The legal team at Injury Lawyer in Detroit is extremely experienced in handling: defective product liability cases…we specialize in personal injury lawsuits.
What is product liability?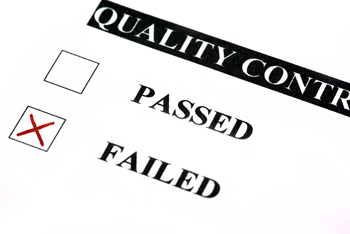 According to Wikipedia, product liability is defined as an "Area of law in which manufacturers, distributors, suppliers, retailers, and others who make products available to the public are held responsible for the injuries those products cause."  http://en.wikipedia.org/wiki/Product_liability
Any accident which was caused by a defective or inferior consumer product warrants investigation and may generate a product liability lawsuit.  As consumers, we have a reasonable expectation that the products we buy and consume are safely designed and manufactured.  If they are not, we may not realize it until we use a defective product and are injured as a result.  Whether you are injured in a minor or major accident involving a consumer product, you may be entitled to compensation for your injuries, and should call an experienced law firm such as Injury Lawyer in Detroit right away.
Products and more products 
The general public consumes millions of different products every day, from curling irons and coffee pots to sporting equipment and microwave ovens.  Some of these products may have been manufactured hastily or improperly, leaving consumers vulnerable to injury or even death.  Manufacturers have a legal obligation to product products which are safe for consumers to use; however, some companies ignore legal requirements and regulations.  In some cases a product may not be designed according to manufacturing codes or specifications.  In other cases, products may be manufactured under hazardous conditions or produced by inexperienced workers.  Both scenarios can result in potential injuries to consumers.
Food and non-food products can cause consumer injuries 
Perhaps you have found a piece of glass in a meal that was prepared at a local restaurant.  The food you consumed is a product, and possible negligence on the part of the restaurant owner may be a possibility.  Maybe you have applied makeup to your face that caused a serious rash or infection…perhaps the makeup was not properly manufactured or sanitized.  In that case the cosmetic manufacturer may be liable for damages.  No matter what type of product caused you personal damage or injury, you need legal representation so that you can find out what your legal rights are and whether or not you should receive monetary compensation.
The legal experts at Injury Lawyer in Detroit handle every type of product liability case imaginable.  For more information about other product liability cases we deal with, visit our product liability page.
Defective product liability cases are increasing 
Consumer products just aren't being made like they used to.  In the good old days, only the highest quality ingredients and materials were used in manufacturing plants.  In today's world, many corners are being cut when companies outsource labor to inexperienced workforces or utilize materials that are substandard.  Companies that save money by using these strategies may lose in the long run, because if inferior products are produced, they are leaving themselves open to a slew of consumer lawsuits.  Consumers should have peace of mind when they are giving up their hard earned money for these products.  They expect products to last, not to fall apart and cause injuries.  The legal team at Injury Lawyer in Detroit knows only too well the types of potential dangers lurking out in the consumer product market.  They are experienced in conducting investigations into faulty or defective products, which is why it pays to call them first if you have been injured by such a product.
Call the product liability experts 
Since there are so many different types of defective product liability cases, it makes sense to call a law firm that specializes in that area.  Our legal team has more than 20 years of experience handling all types of legal matters, including defective product cases.  They have access to official reports and findings regarding thousands of consumer products and recalls that may prove useful to your case.  Calling Injury Attorneys in Detroit guarantees:
Experience – We have handled all kinds of product liability cases, therefore they are familiar with certain companies or manufacturers that may have a track record of producing faulty products.
Experts at the ready – Product designers and engineers are available and ready to provide specialized expertise and knowledge about consumer defective products that are poorly designed or manufactured to clients.
Product liability cases demand prompt attention 
There may be certain statutes of limitations concerning product liability cases, which is why you need to call an experienced legal team today.  To schedule a free consultation, us at 313-355-5665.  For more information visit: https://injurylawyerindetroit.com.