Defective manufacturing and marketing products in Detroit, Michigan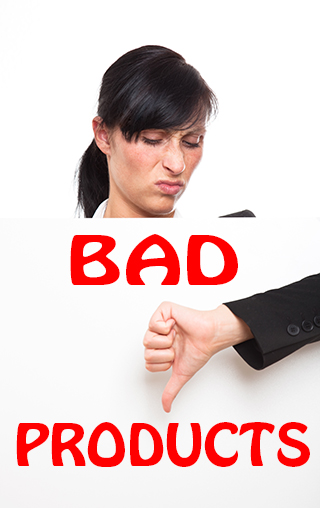 Have you ever been injured while using a product that was poorly manufactured?  Or perhaps you used a product that was misrepresented due to false or misleading advertising.  In both cases, there is a good chance are entitled to a monetary award for your pain and suffering.  It is irresponsible, both legally and morally, for a business to manufacture and sell a defective product.  Likewise, a company may not make any claims about a product that are not true.
As prices go up, quality seems to go down
Just because a product has received a lot of hype in the news, is endorsed by a celebrity, or is described as top quality because of its high price tag, that doesn't necessarily guarantee it is safe or effective.  Many of us trust a product that has been featured on a popular TV show or infomercial, only to find out it is disappointing, if not harmful to use.  A product's cost does not always correlate with excellence.  Some products have been poorly assembled and may come apart, causing an injury to yourself or a family member.  For example, if a crib has not been put together properly, it could potentially serve as a death trap for your child, and the manufacturer of the product would be liable for any injuries incurred.
Shoddily manufactured products can cause serious injuries
There are many different categories of products that can cause damage to your health and well-being if poorly designed.  A few examples of defective products include:
Cosmetics comprised of cheap or unreported ingredients, causing rashes, skin problems, and damage to other areas of the body such as eyes, ears, and scalp
Faulty auto parts that can cause potential accidents to you or others
Poorly made clothing that is mislabeled, containing flammable materials
Defective medical products, such as birth control devices, durable medical equipment, implants, and pacemakers
Pharmaceutical healthcare or diet control products that contain inflated claims or cause serious side effects
Consumable goods that contain allergens that are not listed and may cause severe allergic reactions
As consumers, we use many different types of products on a daily basis, and trust that they will be safe and effective.  If you use a product and are hurt as a result of poor design or manufacturing, you need to speak with an attorney can file a product liability case on your behalf.  At Injury Lawyer in Detroit, our attorneys are experts in this type of law, successfully handling hundreds of these cases every year.  We are recognized as Detroit's leading personal injury law firm, and specialize in any case involving any sort of injury, including product liability cases.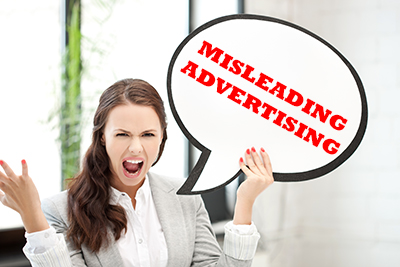 What is product liability? 
According to Wikipedia, product liability is defined as "The area of law in which manufacturers, distributors, suppliers, retailers, and others who make products available to the public are held responsible for the injuries those products cause." http://en.wikipedia.org/wiki/Product_liability
This can be a tricky area of law to define and defend in a court of law, which is why it is important to choose a law firm that is very familiar with these cases.  Injury Lawyer in Detroit is the most experienced law practice around when it comes to winning cases that award victims both monetary and punitive damages as a result of poor product design.  To learn more about our specific expertise in trying product liability cases, visit our Detroit product liability lawyers.  From the moment you call us, we will be in your corner, until your case is settled to your satisfaction.
Companies can also be liable for false marketing or advertising claims 
If you've noticed, lately there are a ton of new diet pills on the market.  Many manufacturers have been receiving negative press for making false claims and attempting to deceive consumers.  Not only that, some of the ingredients in these products have been found to be inadequately listed or are not FDA tested and can be harmful if ingested. As a result, many of these "get rich quick" diet pill makers are being sued by consumers who have been negatively impacted by these defective products.  It is illegal for businesses to mislabel or misrepresent products such as over-the-counter medicines, vitamins, and diet pills.  A failure to properly warn consumers of potential health hazards is tantamount to negligence.  If you have fallen prey to inflated advertising claims on any type of healthcare product on the market, call Injury Lawyer in Detroit right away.  We are the region's product liability specialists.
Don't be fooled by companies that want to play "let's make a deal" 
Occasionally, if you are hurt by a defective product and inform the manufacturer, they may try to persuade you to postpone calling an attorney.  Instead, they may offer you a replacement product or some other perk as an incentive to keep quiet about the situation.  This type of reaction is only more proof that the company is at fault, because they are trying to cover up their negligence.  If a company representative attempts to quash your complaint and fails to acknowledge wrongdoing, it is time to call Injury Lawyer in Detroit.  We will make sure you will be compensated for any pain and suffering you have endured due to a shoddily made or mis-advertised product.  To schedule a consultation, give us a call at 313-855-5665.  To find out more about the #1 Personal Injury Law Firm in Detroit, visit our main injury attorneys page.