Liability Lawyers for Alcohol, Tobacco and Food Products
Every day consumers eat, drink, and consume various alcohol, tobacco, and food products. We trust the labels we find on products stating they are safe, USDA approved, and regulated. Despite countless reassurances and positive marketing campaigns from manufacturers, people are still sickened, poisoned, and sometimes killed by these same products. If you have ever eaten or drank anything and then become ill afterwards, you may have unknowingly consumed something that was inferior or mislabeled. If you became very sick, you may have had to miss work and lose money as a result.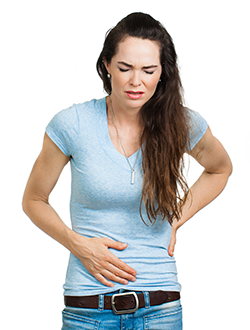 Product liability is a very serious issue for manufacturers. Companies are legally and ethically obligated to conduct rigorous testing on their goods before they are released to market. Quality control and inspections must be done regularly in order to ensure their products are safe for consumption. Anything less than that would constitute negligence on the manufacturer's part, and that is illegal. If this has happened to you recently, you may be entitled to compensation for medical bills, pain and suffering, or lost wages. Injury Lawyer in Detroit is Detroit's #1 Product Liability law firm, with over 20 years of experience assessing and prosecuting these types of cases. We know what kind of evidence and documentation is needed to properly pursue legal recourse.
There are several different types of product liability that may apply to your case involving tobacco, alcohol, or other food products, such as:
Substandard manufacturing – perhaps the product was not effectively checked for quality control, and therefore fell through the cracks, resulting in physical injury.
Defective design – this can occur when a food product or packaging is inferior, causing loose particles, glass, or other harmful materials to injure someone.
Failure to warn – if a food item contains allergens such as milk, wheat, or peanuts and the label doesn't state so, that could also result in a product liability case. If you are allergic to any of these things and you aren't aware you are consuming them, you could become seriously ill.
If you live in Detroit, Michigan, and need sound advice from a reputable law firm, look no further than Injury Lawyer in Detroit. Our expert legal professionals have the technical know-how and expertise necessary to successfully try and win complex product liability cases. For example, if you are out for a night with friends and are served an alcoholic beverage that contains allergens, the wrong kind of alcohol, or an outdated additive such as bad milk, orange juice, or pineapple juice, you may end up with a severe case of food poisoning. It is reasonable for consumers to expect food or drinks to be safe to eat or drink, and if they aren't, a product manufacturer and/or business owner may be held liable and charged with negligence.
Injury Lawyer in Detroit will fight diligently on your behalf to ensure you receive the compensation you deserve. A judge or jury could award either monetary or punitive damages in your case, or both. A monetary award is given to a victim to help them recoup their monetary damages and losses. Punitive damages are given at the court's discretion if they plan on punishing a defendant monetarily, to serve as a deterrent from such behavior in the future. Our winning legal team has won thousands of dollars for defendants in cases involving inferior tobacco, alcohol, or food products.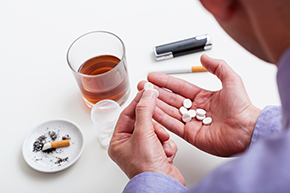 Our attorneys in Detroit, Michigan will meet with you at your home, place of business, or hospital to discuss your confidential case. We are recognized in the legal field as a top-performing law firm with an exceptional track record. We won't bill you, either, unless we win your case – knowing that should be a welcome relief especially if you are going through any physical pain and suffering. Injury Lawyer in Detroit consults with experts in every industry, from medicine and manufacturing to engineering and product development. We defer to them for their expertise as we sift through the facts in your case and develop an effective legal strategy that's personalized just for you.
If you wait too long to consult legal advice, you may end up ineligible for compensation or damages due to a statute of limitations. That is why it is important to contact us as soon as you realize you've been negatively affected by tainted tobacco, food, or drinks. We will make sure your case is filed in a timely and proper manner, to ensure a successful outcome for you and your family.
It's not acceptable to purchase products that are poorly made, designed, marketed, or labeled. If you've been a victim of this type of product liability, don't delay, and call us at 313-855-5665 right away for your free consultation. Injury Lawyer in Detroit is your #1 Injury Law Firm. To find out more about our wide range of legal offerings and assistance, visit our website at   https://injurylawyerindetroit.com. Don't forget to be our friend on Facebook, too, to receive valuable updates and legal tips.