Medical Malpractice Lawyers from Detroit
The idea of malpractice in the medical field is a scary concept.  However, despite all precautions taken by medical and trained professionals, as human beings, mistakes are made, giving rise to medical malpractice claims.
Medical malpractice claims can be brought against doctors, nurses, or even medical facilities for failure to competently perform their medical duty.  Medical professionals have a high standard of "duty of care" that they owe to their patients.  Once this duty is breached, and injuries are suffered directly as a result of the duty, damages may be awarded for injuries and pain and suffering.
In order to prove a medical malpractice claim, you must prove that there was a doctor-patient relationship (or medical facility-patient relationship), that the doctor breached the duty of care as a result of negligence, that the doctor's negligence resulted in an injury, and that the injury has led to specific damages.
Medical malpractice claims entail actual mistakes made or failure to take action and include the following:
Negligence
Surgical mistakes
Breach of Duty
Failure to Diagnosis or Misdiagnosis
Birth injuries
Improper treatment
Failure to warn
Prescription Drug errors
Anesthesia errors

 
Typically medical malpractice claims need to be brought quickly and the medical professional or facility must be given adequate notice of the mistake made.
Oftentimes medical malpractice can cause severe injuries, wrongful death, or having to live a lifetime with the injuries to yourself or a loved one.
Damages awarded in these circumstances range between general, to special and punitive damage, all of which are difficult to put a price on.   General damages generally cover damages for injuries that a price is too difficult to place.  For example, general damages cover: injuries of pain and suffering, mental and physical anguish, loss of future income earned, and loss of enjoyment of life.
Special damages are more ascertainable as they cover easily quantifiable damages such as medical expenses, or time missed on the job.
Punitive damages are a quantifiable amount applied to deter the medical professional or the medical facility from repeating the mistakes that were made.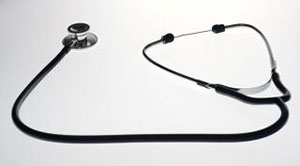 Finally, in wrongful death situations, the family of the victim is entitled to damages covering the loss of future earnings, while taking into consideration the individual's position, past income and future potential.
In order to be successful in such claims, you must establish a doctor-patient relationship, negligence on the part of the doctor or other medical professional, that the negligence caused the specific injury, and that the injury has led to specific damages.
All of these factors, which are required for consideration of damages awarded in medical malpractice claims, will require the use of expert witnesses and expert testimony.  Given the time constraints in bringing medical malpractice claims and the importance of ascertaining damage compensation, a team of experts is generally used to quickly determine what you are owed.  If you feel you have been a victim of a breach of duty of a medical professional or facility, call us today.
Medical malpractice claims require expert investigation and the use of expert testimony to obtain a favorable settlement for you.  Awards of damages can be limited and to ensure you receive the highest settlement award, consult with a legal expert.