Pedestrian accidents attorney's in Detroit, Michigan
When you are out on the road driving, you have to constantly keep your eye out for hazards such as construction zones, debris in the road, inclement weather, other vehicles, and pedestrians. Whether you are a driver or a pedestrian, you need to follow the rules in order to avoid an accident, ticket, or other serious consequences. Since more people are choosing to walk more versus driving when possible, you may be one of the millions of pedestrians who is challenged with navigating busy roads and crosswalks each day.
Walking should be an enjoyable, not dangerous, experience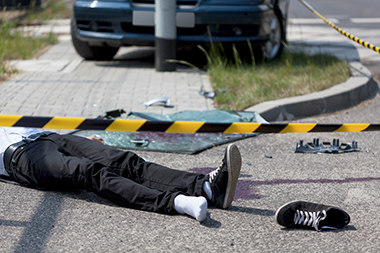 Perhaps you are out for an evening stroll in your local neighborhood. You do your best to avoid heavily congested traffic areas, however, sometimes there are drivers who don't obey state traffic laws. In the state of Michigan, drivers are required to "Yield to anyone crossing the street when turning left on a green light."  Read more here.
One of our basic human rights is that of being able to enjoy the outdoors and nature, and walking is a big part of that experience. As long as you observe our state's laws designed for non-drivers, such as cyclists and pedestrians, then you have nothing to worry about. Sometimes even though you are following these regulations, others may not be, and in that case, you may need not only emergency medical care but legal advice as well. Injury Lawyer in Detroit has more than 20 years of experience handling auto vehicle accident cases involving pedestrians. We specialize in ensuring you receive the medical and legal attention you need, right away.
Drivers need to abide my laws affecting non-drivers  
Some people opt to walk over driving to improve their health or save on gas.  Others choose to do so because they may not be able to drive.  No matter what the reason, as a walker you have the right to expect that drivers will be on the lookout for you when you are on foot. If a driver hits you while you are walking, and does so negligently, it is a very serious matter. Ignorance of the law is not an excuse in cases such as these.  Drivers in Michigan must observe very specific laws regarding pedestrians, such as:
Recognizing that they should always yield the right-of-way to walkers, joggers, and cyclists.
Taking care to back out of their driveway, parking lot, or any other area where a person might be walking.
Always coming to a complete stop at every red light and/or stop sign.  It may be hard to see individuals who are crossing the street, therefore drivers should make sure to give people enough time to make it safely across the road.
If you are hurt by a driver while walking, you need to act quickly
If you are a pedestrian that has been hit by a careless driver in the Detroit area, of course you need to call 9-1-1 for emergency assistance.  Once you have received medical attention, your next order of business should be consulting a law firm that handles personal injury cases, such as those involving pedestrian accidents, on daily basis. There are several different categories of motor vehicle accidents, types of compensation available, and statutes of limitation, which is why it is critical for you to call Injury Lawyer in Detroit right away. Our legal team has tried and won hundreds of accident cases successfully, and is known for their diligence and expertise. We know everything there is to know about driver laws, regulations, and responsibilities in terms of observing pedestrians.
If you have been hit, you need legal experts you can trust 
There are many different injury law firms to choose from in Detroit, and when you are going through a traumatic experience such as being the victim of a car accident, it may be overwhelming when you are searching for legal professionals that are reputable and reliable. Our team has access to all of the latest industry resources and subject matter experts (such as physicians and accident reconstruction specialists). Our reputation in the Metro Detroit area is unmatched.  We offer free, no-obligation consultations and will meet where it is most convenient for you. We meet with you, one-on-one, to develop a plan that will help get you back on your feet again and restore any wages you may have lost as a result of the accident. We guarantee you will receive the compensation you deserve for any pain and suffering you have experienced.
A call to us may change your life…for the better 
Going through the trauma and pain associated with a pedestrian accident can be a life changer. It may affect your future earning potential or family life. At Injury Lawyer in Detroit, we fight for your rights so you can get things back to normal and enjoy life again. Careless drivers that don't observe state laws should be punished if they hit an innocent person out for a walk. Call our legal team at 313-355-5665 now, and we will get you back on the road to recovery.  For more information, visit Detroit personal injury attorneys.