Boat accident attorneys in Detroit, Michigan
If you've been injured in a boat accident, you may be eligible to receive compensation for your injuries or emotional distress. Injury Lawyer in Detroit can help you file a claim and advise you of your rights. Depending on the date of the accident, there may be limitations as to how long you have to file a lawsuit, that's why you should call us immediately if you think you might have a case.
We are the premier law firm in Detroit when it comes to cases involving product liability. Such cases cover many different categories and situations, but the bottom line is: if you've been hurt in a boat accident as a result of a defective product, you have the right to seek justice. If a boat is poorly manufactured and it fails to meet regulatory standards, it should not be out on the water. Manufacturers are responsible for performing rigorous quality assurance testing on any product; failure to do so makes them liable for any damages or injuries that occur.
There are several different types of product liability which may pertain to a boat accident, including:
Defective manufacturing – if an individual or group incorrectly assembles parts or materials or doesn't follow the proper industry protocol, those actions would fall under this category. A boat is a water vessel which typically carries a "driver" or "sailor," depending on whether or not it is a sailboat or motor boat. If you and your family are out on the water and are hurt due to a boat that was manufactured improperly, you have been the victim of negligence, and should call Injury Lawyer in Detroit to find out the next steps to take. Everyone has a reasonable expectation to believe products have been made without defects, and if they aren't, legal action is therefore justified.
Failure to provide proper warning – if a manufacturer is aware of a particular glitch or problem with a product and still goes forward by distributing it into the marketplace with no consumer warning, that constitutes a "failure to warn." This is a very serious scenario, because if a company knowingly releases a product that is defective, it is one of the most severe cases of negligence there is. If a company didn't include a label warning on a boat, for example, about a faulty switch and an accident occurs, then they are 100% liable for any damages or injuries.
Defective design – if a boat was designed incorrectly, even before it reached the manufacturing state, this too, could be grounds for filing a product liability case. If you live in Detroit, Michigan, and have suffered injuries because of a product that was designed poorly, you should consult with Injury Lawyer in Detroit to learn out about your rights.
There are other instances involving boat accidents you may need legal assistance with, such as:
If you are injured on a cruise ship and you are seeking damages against the cruise company.
If an individual hits and damages your boat, jet ski, or dock with their vessel and you need to file a legal claim against them.
If you own a boat yourself and are being sued by a passenger who was allegedly injured, you will need a legal defense team.
Whether you are a plaintiff or defendant in a legal dispute, our legal team has you covered. You can get in contact with out motor vehicle accidents attorney to help you out with your injury case.
Call our Bout Accident Lawyers Today!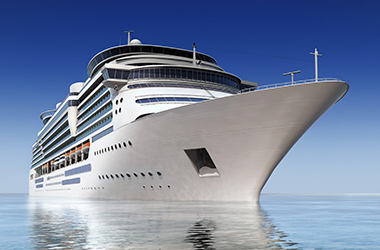 Our legal team has access to valuable resources such as physicians, health care professionals, engineers, and product designers. The legal researchers at Injury Lawyer in Detroit will expertly assess all facets of your case and interview you at length to determine the best course of action. If we are confident your case has merit, you don't have to pay a dime up front; we only collect a fee when we win a favorable judgment.
Michigan is known as being the "Great Lakes State," and its waters can be dangerous grounds for people who are unaware of how many inferior boats there may be in their midst. A boat that is improperly manufactured or poorly designed can cause irreversible damage to your property or person. If this happens, you need to consult with a reputable law firm right away to explore your legal options.
If a boat accident occurs in Detroit, Michigan, it must be reported. According to the United States Coast Guard, "Federal law requires the operator – or owner… to file a boating accident report with the State reporting authority." Failure to do so could result in the boat owner losing his or her license, being fined, and/or imprisoned. In any case, if you are the injured party in such an accident you should still report it on your own, and then consult a law firm that has years of experience trying and winning product liability cases.
It's easy to get the ball rolling on your case with Injury Lawyer in Detroit. We are Detroit's most trusted law firm, recognized for our attention to detail, fairness, and high success rate. As our client, we will put your needs first and help you seek the medical attention you require. We will meticulously document your case by recording in-depth interviews, requesting medical records, conducting diligent research, acquiring photographs and police reports, and consulting with expert advisors in their field.
Call Detroit's #1 Injury Law Firm at 313-855-5665 today to schedule your free consultation. Feel free to visit our website at https://injurylawyerindetroit.com to learn more about all of our legal services. To keep up with the latest legal news in Detroit, "Like" us on Facebook.