Medical Negligence Lawyers in Detroit
According to Wikipedia, "medical negligence" is defined as:  "A failure to exercise the care that a reasonably prudent person would exercise in like circumstances…Through civil litigation, if an injured person proves that another person acted negligently to cause their injury, they can recover damages to compensate for their harm."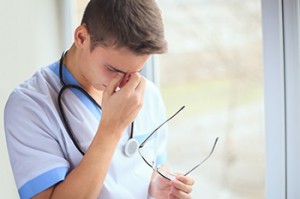 There are many different types of negligence, for example, medical malpractice.  In the case of medical malpractice, a doctor, medical staff member, and / or hospital may be liable for actions such as the following:
Administering or prescribing improper dosage of medication.
Performing an operation on a patient that resulted in injury or death.
Acting carelessly, providing substandard care, or failing to meet standardized ethical and / or legal codes of conduct.
 Alleging medical negligence
In the state of Michigan, the burden of proof lies within the plaintiff to prove his or her case.  According to the Michigan Legislative Website, Michigan Compiled Laws (MCL) Section 600.2912a, Action alleging malpractice; burden of proof:
 "In an action alleging medicalmalpractice, the plaintiff has the burden of proving that he or she suffered an injury that more probably than not was proximately caused by the negligence of the defendant or defendants. In an action alleging medical negligence, the plaintiff cannot recover for loss of an opportunity to survive or an opportunity to achieve a better result unless the opportunity was greater than 50%." http://www.legislature.mi.gov/
Legal expertise is critical in cases of medical malpractice in Michigan
Due to the complex nature of proving negligence and/or medical malpractice, it is best to find a law firm that is highly experienced in cases like these rather than trying to handle it on your own.  As stated above, as the plaintiff, you have the burden of proof to demonstrate your injury was caused as a result of medical malpractice, and that is no easy feat unless you have years of experience in the field.
The legal team at Injury Lawyer in Detroit has more than 20 years of experience handling medical practice cases.  They serve clients in the Metro Detroit area including Downriver cities such as Taylor, Grosse Ile, Wyandotte, and Allen Park, Michigan.
Injury Lawyer in Detroit specializes in negligence and medical malpractice cases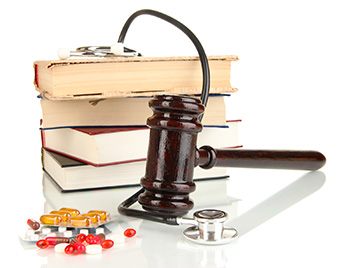 The law firm of Injury Lawyer in Detroit has litigated thousands of medical malpractice cases successfully. According to the Medical Malpractice section on their website, some of the most critical medical errors resulting in medical malpractice include:
Negligence
Surgical mistakes
Breach of Duty
Failure to Diagnosis or Misdiagnosis
Birth injuries
Improper treatment
Failure to warn
Prescription Drug errors
Anesthesia errors
Visit Detroit Medical Malpractice page to see more information. 
Time is of the essence when filing a medical negligence case
 If you or a loved one is considering filing a medical malpractice lawsuit, you need to act immediately, as there is typically a two year statute of limitations in the state of Michigan for such cases.  The average person does not possess the legal expertise or resources necessary to file and / or win a medical malpractice on their own.  It requires a highly educated and experienced team of legal experts such as the ones at Injury Lawyer in Detroit.  Their lawyers meet with clients one-on-one to evaluate the merits of their individual case and proceed accordingly.  They waste no time investigating your case, performing due diligence, and filing the correct legal documentation in accordance with laws in the state of Michigan.
Finding the right law firm is the key to winning your medical malpractice case 
Choosing a law firm to represent you can be a difficult and daunting task.  If you live Downriver or in the general Metro Detroit area, though, the most reputable and experienced medical malpractice law firm is Injury Lawyer in Detroit.  Once you make that first call, you will have more than 20 years of medical malpractice expertise at your disposal, giving you the edge you need to receive the compensation you deserve.  Put simply, they are in the business of litigating and winning large awards for clients with medical malpractice cases in Michigan.
Injury Lawyer in Detroit's team is comprised of not only legal experts, but also expert consultants such as:
Engineers
Doctors
Contractors
Private Investigators
Product Developers
Call now for your free consultation
It only takes one phone call to get your medical malpractice case started.  Injury Lawyer in Detroit will provide you with the personalized attention you need to expedite and win your case.  For more information, call 313-355-5665, visit our website at: https://injurylawyerindetroit.com/, or follow us on Facebook, Google+, Twitter, or YouTube.